The auto and gas industries are tied to unemployment rates, interest rates and the price of oil. Increasing employment drives demand for both vehicles and fuel, as more people commute to work. Reductions in gas prices tend to help increase car sales while hurting gas stations. The number of car dealerships and gas stations has declined in recent years, making it even more important for these businesses to:
• Create omni-channel experiences with multiple touchpoints.
• Reduce personnel needs and extend service hours.
• Make the purchase process quicker.
• Create alternate forms of revenue through innovative services.
• Be price competitive.
Auto and gas retailers are investing in higher bandwidth and digital services to attract customers, sell their products and manage their business. WiFi is a key component of their brick-and-mortar strategy, and consumers are increasingly turning to websites and apps to help them make purchasing decisions. Here's how Boss Life Communications can help:
• Make sure POS, inventory and other systems run
efficiently, even during power or network outages.
• Enable fast, secure and reliable transactions and
business-critical capabilities.
• Attract customers with an engaging and fully
functional website.
• Provide free customer internet access without
slowing down business operations.
• Use a landing page to promote special deals.
• Give customers a way to share their experiences
on social media.
• Let sales and service personnel use mobile
devices to do to their jobs.
• Monitor their premise for safety and keep an eye
on their inventory.
• Stay in touch with customers and dealer
personnel from anywhere (in the lot or on-the-go).
• Display one business phone number to maintain a professional image when using mobile devices.
• Run modern point of sale systems.
• Keep customers entertained while they wait.
• Manage the bottom line.
• Monitor inventories in real time.
• Provide employee access to productivity tools like Office 365.
• Allow remote sales people to complete sales process away from the dealership.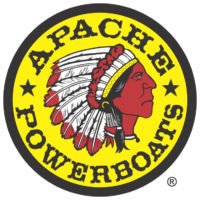 Other Industries We Serve